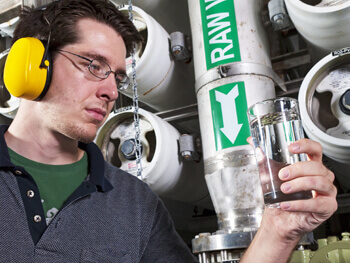 In today's competitive environment, everyone wants to lower costs, reduce energy consumption, and improve profitability.
One of the most effective ways to do this is through high-quality water treatment and regular boiler cleaning. That's where EMCOR Services Aircond can help.
As a water treatment company, Aircond's water treatment services team furnishes and installs all feed equipment and controls to automatically treat your water and steam systems with the most advanced chemical technologies available.
Chemical feed, bleed-off, and blow-down rates are precisely controlled by our quality water treatment equipment.
A sample of our water treatment services include: